---
Because countries get special regulations, require special certificates, and check compliance and conformity with the market of incoming products, Supplier Control Inspect and Audit in Turkey offers Product Testing and Certification for your imported goods before shipment.

Products testing and certification are performed and issued by accredited, certified, and recognized laboratories that we have a partnership with. Hence, laboratory testing reports provide by SupplierCIA are fully receivable by customs.
By using Testing & Certification via SupplierCIA:
1- You will not pay more than working in direct with a lab.
2- We fully manage sample picking during your inspection on-site or by coordination with your supplier.
3- It is no need to manage by distance relationship between factory and laboratory since we handle this task.



CE Certificate
CE marking, allowing the product to circulate freely within the European Union, in Turkey as of 01.01.2004 years in the domestic market which must be used, which is a sign at the manufacturer's product warranty statement and passport.
The process of the desired CE study causes late payment of the contract prices in the domestic market and additional costs due to the waiting in the customs in export.
CE marking is mandatory in 29 directives within the scope of European Union directives. In the European Union countries, products without CE marking cannot obtain the right of free movement.
REACH
The REACH Compliance Certificate is a document that certifies that a product complies with the EU REACH regulation (EC) No 1907/2006. It may be a test report or statement issued by a third-party testing organization. It may also be the importer's own declaration.
RoHS
RoHS (Restriction of Hazardous Substances) is a new European Directive that became effective on July 1, 2006. Electrical and electronic equipment sold in Europe after this date must comply with the strict regulations in this Directive.
ROHS is a regulation that stipulates that prohibited substances (i.e. lead, mercury, cadmium, etc.) in electronic PCB boards or materials do not exceed the specified criteria. It aims to increase the security of electronic products and to prevent dangerous and prohibited substances from entering nature.
EN 71
European standard EN 71 specifies safety requirements for toys. Compliance with the standard is legally required for all toys sold in the European Union.
IP Testing
Although ingress protection (IP) testing is voluntary, specifiers and purchasers often request an IP Rating in order to verify your lighting product's acceptability for use in outdoor or industrial applications.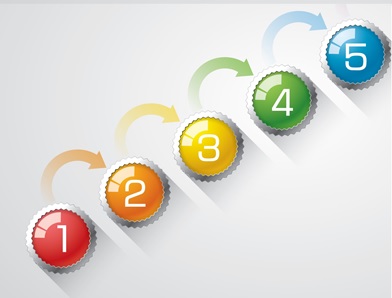 What are the steps to have a service?
E-mail Contact
Booking
Set Inspection Date
Payment
Inspect & Report
E-mail us your inquiry at info@suppliercia.com
Fill out the booking form and email it back to us.
We contact the supplier to schedule the final inspection date. Then the invoice will be issued to you.
Clients arrange the service payment at least one day before the inspection date.
Our inspectors/auditors conduct the work and provide a detailed report to the client within 24 hours after inspection.
For regular customers with monthly inspections, we also propose great discount prepaid packages of 5, 10 or 20 inspections
Check for our Quality Inspections & Audits Solutions