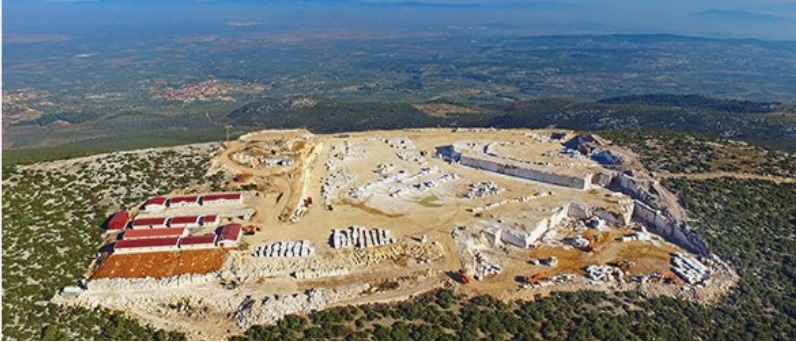 Turkey's history in dimensional stone stretches back some four millennia, with the country providing material for statues and monuments for empires such as the Greek and Roman through the Ottoman era.
The main products are marble, travertine, limestone, onyx and granite with more than 250 different types found in the country (and more than 100 different varieties are exporting). More than 30 percent of the world's reserves of marble are in Turkey.
Stones and Tiles are expected to have not any defect. Substandard products can not be used which means both time and financial losses, so designers, importers and retailers involved in stones and tiles must implement a quality management program.

We offer product-specific stone and tile inspection services in Turkey. These services can be implemented at each step of the product importing.

We customize our standard inspection checklists to including your main concerns and specific requirements for each product. However, some tests require a controlled environment to certify their compliance with related standards and regulations. We select products from each lot and forward them to an accredited laboratory for testing.
In addition, checking for CE certification and lab test reports of the manufacturer we can make the following quality controls on Natural Stone Slabs/Tiles you would be buying. Some tests can be performed during an inspection of stones and tiles;
Uniformity in color and size
Artificially coloring
Backside of slabs
Surface wire mesh quality
Measurement check
Dull surfaces and patches
Polishing and cutting quality and method
Straightness and uniformity in thickness
Veins and wide cracks
Surface flatness test
Bundle/packing quality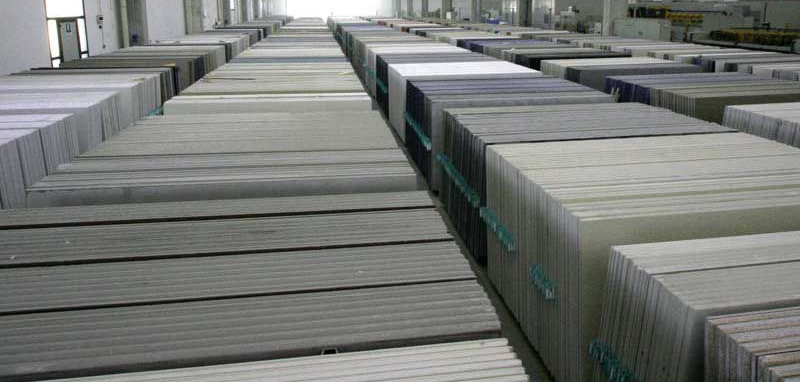 Appearance: Color, Texture, Spots, Color Lines, uniform crystal/grain structure, etc.
Surface Finishing: Polished, Honed, Flamed, Bush Hammered, Tumbled, Natural Cleft, Bevel Edge, etc.
Defects Checking: Scratches, Cracks, Broken Edges, Chip Edges, Pinholes, swirl marks, Repairs, etc.
Other production processes: Degree of polish, Flatness, Angle of straight edges.
Size and Specification: Checking of the length, width, and thickness within the approval tolerance; the diagonal length, angle control, etc.
Cargo Packing Condition: As stone product is a heavy cargo and easy to be damaged during transportation, so the packing condition is really important. Checking for packing material, packing quality, packing mark, the strength of the packing crate, etc.
Inspection Time:
1- Pre-Production Inspection: Inspection includes which kind of raw materials will be used and checks for the understanding of the buyers' requirements from the supplier side.
2- During Production Inspection (DUPRO ): It takes place 20 to 50 % of total production has come out of the lines. Allows the buyer to have an idea of average product quality, early in the production cycle.
3- Pre-Shipment Inspection (Final): It takes place once 80-100% of the shipment quantity is finished and at least 80% is packed. It is the most common type of Quality Inspection check.
Inspection Method: We can make inspections in two different methods;
a) By sampling: We select from the whole quantity of your order a sampling lot, quality of selection lots represents the overall quality of your whole order according to the international AQL quality control method MIL-STD-105E / ISO 2859-1.
b) Full Inspection: Means the control of each and every piece of your order before shipment. It is mostly performed at the end of the production.
We have additional Services:
Container Loading Supervision: Supervising and picturized reporting the loading of products into shipping containers.
Sample Picking: Sending samples to the buyer or accredited partner labs, preparing picturized reports.
Factory Audits: Audition to your potential Turkish supplier before you start doing business with them and picturized reporting.
Sourcing Agent: Fulfill your business's procurement requirements; comparing different suppliers, logistics, quality, intellectual property risks, etc.
During a Quality Inspection, we check for;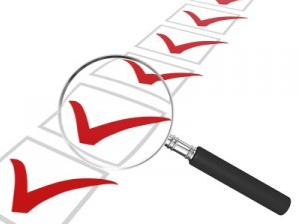 The quantity produced (semi-finished, finished and packed)
The product specifications (sizes, colors, materials)
The visual appearance and workmanship (cosmetic check)
All possible functions tests and safety tests
The labeling and marking
The packing and packaging
Other checking points requested by clients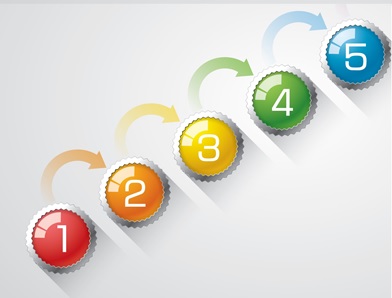 What are the steps to have a service?
E-mail Contact
Booking
Set Inspection Date
Payment
Inspect & Report
E-mail us your inquiry at

[email protected]

Fill out the booking form and email it back to us.
We contact the supplier to schedule the final inspection date. Then the invoice will be issued to you.
Clients arrange the service payment at least one day before the inspection date.
Our inspectors/auditors conduct the work and provide a detailed report to the client within 24 hours after inspection.
For regular customers with monthly inspections, we also propose great discount prepaid packages of 5, 10 or 20 inspections
Check for our Quality Inspections & Audits Solutions