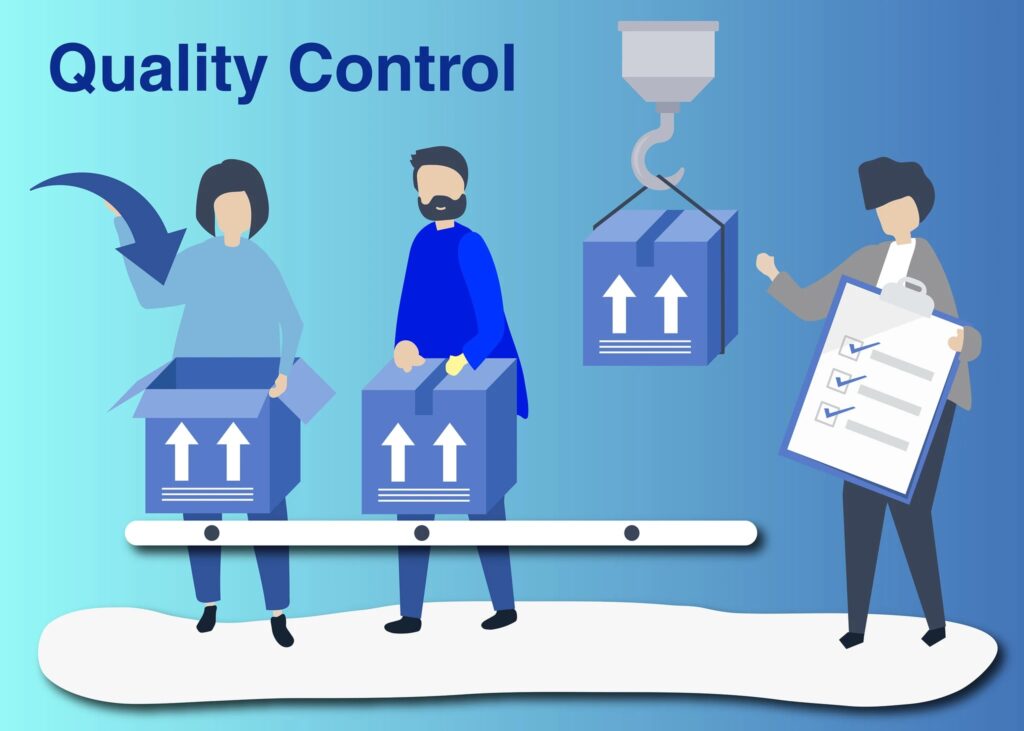 ---
What is a quality inspection?

An inspection is an activity such as measuring, examining, testing or gauging one or more characteristics of a product and comparing the results with specified requirements in order to establish whether conformity is achieved for each characteristic. (This definition comes from the ISO 2859 standard, which is derived from MIL-STD 105 E.)

The term inspection refers to the activity of checking products, whereas an audit applies to analyze manufacturing processes and/or systems.

Inspected products can be the components used for production, semi-finished goods, or (most often) finished goods before shipment to a customer. Quality inspections include;
1- Materials & components with dimensions
2- Dimensions of packaging and export cartons
3- On-site tests
4- Photos and videos

When to make a Quality Inspection?
"The sooner we eliminate errors, the better."

Many studies across all industries have demonstrated that there are a cost and time ratio for development:production: delivery of 1:10:100.
It means each error will cost 10 times more (in dollars and in time) to fix in production than it would fix in development, and 100 times more if the error actually reaches the customer.
In some cases, the multiples can be even larger.

Find the right balance between helping and arm-twisting.
The "tough" way: a focus on final inspections performed rigidly.
The "easy" way: in-line inspections and tailored final inspections.

1- Pre-Production Inspection: Inspection includes which kind of raw materials (or components) will be used and check for the understanding of the buyers' requirements. read more…

2- During Production Inspection (DUPRO ): Allows the buyer to have an idea of average product quality, early in the production cycle. It takes place 20 to 50 % of total production has come out of the lines. read more…

3- Pre-shipment Inspection (Final Quality Inspection): It is by far the most common type of QI check. It takes place once 80-100% of the shipment quantity is finished and at least 80% is packed. read more…

4- Container Loading Supervision: It can be useful if the buyer has a precise loading plan and needs it to be respected very precisely (e.g. some cartons are too fragile to be placed at the bottom), or if the packaging is not conventional (e.g. some garments hung on bars, with no carton protection). read more…

We mostly suggest two of these tools are used together, depending on the risks identified by the buyer. Only the most sensitive projects require all four types of inspection.
Quality Inspections can be contacted at any stage of production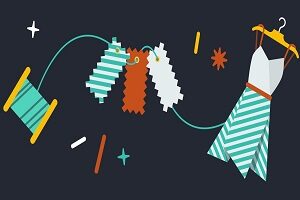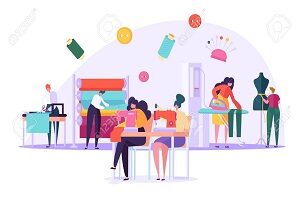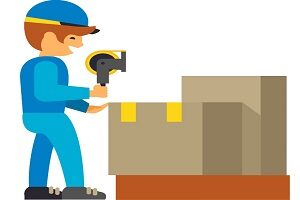 What are the two main types of Quality Inspection?
SupplierCIA offer to its' clients two main Quality Inspection Model:
1- Sample Quality Inspection: Quality inspection with the sample quantities
2- Full Inspection: Quality inspection with the full quantity
1- Sample Quality Inspection
Sample Quality Inspection is a random inspection method. Our inspector selects from the whole quantity of your order a sampling lot, a small number of products that will be controlled visually and functionally. The result of that small quantity of finished products should represent the overall quality of your whole order according to the international AQL quality control method MIL-STD-105E / ISO 2859-1.
According to the results of the report, you'll have an estimation of the overall quality of your goods.
It can be performed either at the beginning, the middle, or the end of production.
Sample Quality Inspection, is the most used and common quality control method right now, for the last decade.
How a Sample Quality Control Works
1. Communication Of Requirements: The purchaser describes his product: specifications, dimensions, labeling, packaging… The more precise the information, the more you take advantage of the inspection. If possible, an approved sample can be sent for the inspector's reference.
2. An Inspector Goes To The Factory: All production is finished and packed, and about 2 days before the goods leave the factory.
3. Quantity Verification: The cartons are counted, to check if the whole quantity is presented. Then the inspector randomly selects a few cartons, opens them, and checks their content.
4. Random Selection Of Samples: Samples are taken, totally randomly.
5. Cosmetic And Workmanship Check: These samples are checked thoroughly for visual defects. The statistical rules provide a maximum number for each type of defect.
6. Conformity Verification: The inspector also checks if the goods presented by the factory correspond to the purchaser's requirements. For example, the products might be too small, in the wrong color, incorrectly labeled, or insufficiently protected.
7. Testing In The Factory: Performs some tests with the factory's equipment. Examples: checking if there is current leakage on an electrical device; checking if a piece of furniture falls over easily; checking if the export carton is strong enough.
8. Report Preparation: It documents his findings of presented quantity, visual defects, conformity to requirements, and on-site tests.
What does AQL mean?
AQL means "Acceptable Quality Limit" or "Acceptance Quality Level". AQL is a recognized international method for random sampling quality inspection, that comes with predefined sampling quantities to inspect as well as predefined levels of acceptance for maximum defects quantity.

Depending on how many pieces is your order total quantity, we look at the AQL Table-1 and first define how many pieces we will need to check, which is the inspection sampling quantity. Then for each sampling quantity, the AQL table will enable us to know what is the maximum acceptance during inspection for critical, major, and minor defects with Table-2. After completing the inspection, If the quantity of defect is inferior to the AQL maximum limit, then basically it means your order is quality compliant. On the other hand, if after completion of the inspection the quantity of defects is superior to the AQL maximum limit, then it means there are quality issues that might prevent you from accepting the shipping of the goods.
2- Full Inspection
Full inspection, also called full quality inspection, means the control of each and every piece of your order at your Turkish supplier factory before shipment. It is mostly performed at the end of the production.
While being more expensive than a Sample Quality Inspection, it is the safest product quality inspection services. You make sure, by having SupplierCIA check products one by one, that your whole production is flawless.
100% inspection allows you to make sure there is no quality issue whatsoever in your production. The defect rate in the shipment is very close to zero after this 100% check.
How does Quality Inspection work?
1. Inform your Turkish Supplier
That's very important. Factories are not keen on getting full production inspected. You need to inform your supplier early and get their agreement.
2. Contact us
​Get in touch with us, give us your order specifications, and get a final quotation. After getting our pricing, approve it.
3. We Contact Your Supplier
​We'll ask your Turkish factory to sign a "Factory agreement", that is a set of rules the factory needs to respect in order for the Quality Inspection to be performed in optimum conditions.
4. Inspection Date
​A date for quality control is set with the factory. It's better to inform us 7 days before the start of the inspection service.
5. Inspection Checklist Approval
​Before the inspection, we'll write an inspection checklist, with checkpoints + quality standards, that all parties will have in hand before service start.
6. Put A Team Together
​Depending on your order quantity, our team will be composed of 1 or several inspectors.
7. Inspection Performance & Report Release
Our team will go to your Turkish manufacturer workshop and check the goods one piece at a time. Good products will be approved and should be packed in export cartons right away by factory workers under our supervision.
Defective products will be sorted out, given back to the supplier for immediate rework or replacement. Our quality inspectors will recheck those defective goods until they are quality compliant.
Our Pricing
QUALITY INSPECTION
Fee calculations Per man-day inspection
We have to receive 30% of the total cost (for our costs) before booking, remained balance before sending the full report.
Max 2 different product references per order
(product category must be the same)
Booking should be submitted at least 48h before the inspection
Downloadable PDF report with pictures
Inspection report available within 24h after inspection completion (Same day full report available with an additional fee)
Video report available with an additional fee
​Payment by Payoneer or bank transfer
(All banking charges should be at your expense.)
For regular customers with monthly inspections, we also propose great discount prepaid packages for 5, 10 or 20 inspections
HOW DO WE CALCULATE THE QUALITY INSPECTION FINAL PRICE?
The Quality Inspection final price is calculated according to the quantity of work that will be needed. That quantity of work will be charged to you by man-day, which means by day of work by the inspector.

Now usually for simple products or small quantity products, 1 man day is enough. Nevertheless, for bigger quantity or complex products, we might need more than 1 inspector to perform the control. So the total final cost of the Quality Inspection will depend on the 2 below criteria;
The quantity of products to control according to the AQL Table: The more products to control, the more work is to be done.
The complexity of the product: Products are not equal when we talk about quality control. Some products might be very simple to control with only a visual inspection requested, while other products category like electric or electronic products might need deep function testing.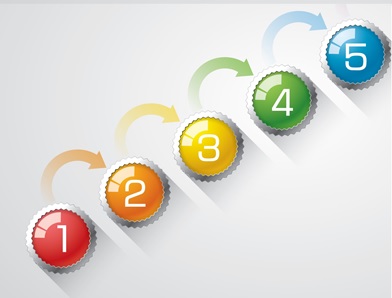 What are the steps to have a service?
E-mail Contact
Booking
Set Inspection Date
Payment
Inspect & Report
E-mail us your inquiry at

[email protected]

Fill out the booking form and email it back to us.
We contact the supplier to schedule the final inspection date. Then the invoice will be issued to you.
Clients arrange the service payment at least one day before the inspection date.
Our inspectors/auditors conduct the work and provide a detailed report to the client within 24 hours after inspection.
For regular customers with monthly inspections, we also propose great discount prepaid packages of 5, 10 or 20 inspections
Check for our Quality Inspections & Audits Solutions